The Prisoner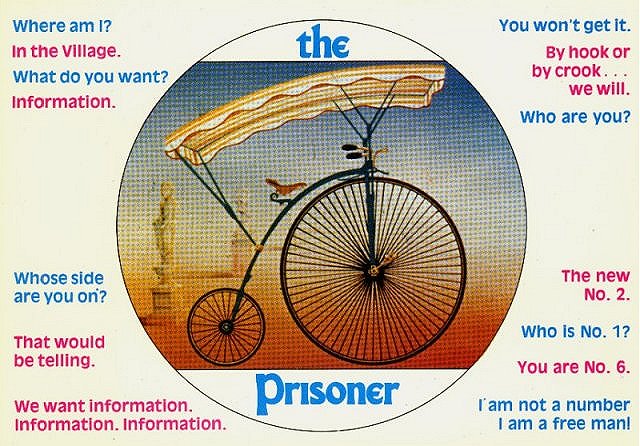 Since first seeing the show over 30 years ago, I have always been very appreciative of its style and content.
Then in the Seventies During a re-run, I heard of the "Six Of One" Prisoner appreciation society and immediately joined. I accumulated much information and many interesting pictures during my membership run. Plus, of course, I visited Portmerion.
On this site, I intend to show some of my more original artifacts, and hopefully enlighten.
But for this ... you`ll have to wait !
Be Seeing You.